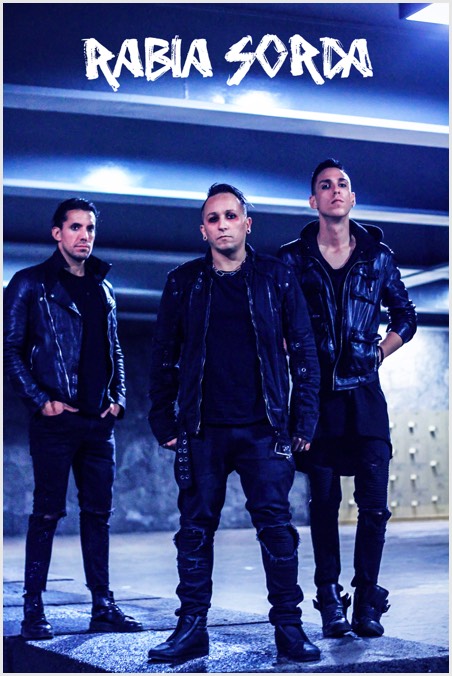 PROUD to be LOUD!

Rabia Sorda is a Mexican-German band created in 2003 by Erk Aicrag to unleash his inner voices. Rabia Sorda music is an energetic experience, it is all about transforming, destroying and recreating the world around. The band is formed by Erk Aicrag on lead vocals, Marcus Engel on Guitars and Maxx on Drums, They Three together join in to burst the sonic experience beyond the barrier of sound itself .

Someone like Erk Aicrag does not require a large scale introduction, he helped shape the history of Hard Electronic music and has spawned numerous copycats and with Rabia Sorda he allows himself to explore music in a different direction, it's sound could be defined as an Electronic- Rock- Body-Metal-Punk Rock-bastard that was born to stir up some trouble.

Rabia Sorda that means "Deaf Rage" is a very personal band name that for Erk means there is no other way than being what he is and therefore he is deaf to other's opinions on him, because they don't mean anything to him. In 2013 Rabia Sorda wrote a song about being Deaf, which resumes the band's attitude to life.