Super Deluxe CD order here:




ANIMALES SALVAJES
The new Rabia Sorda record almost feels like an exorcism conducted through music: Hocico-shouter Erk Aicrag completely unleashes his inner animal, thus charging up his bastard lovechild of Electro, Punk and New Wave with even more aggression than ever before. One would certainly not be accusing Rabia Sorda as ever being anything akin to a tame lamb, but the four new songs certainly surpass anything they ever did before in regard to pure, unfiltered anger. Drums are pounding away with unrelenting aggression to thundering electronic basses, while searing guitar riffs are cutting through this tsunami of sound like an out-of-control buzz-saw. Erk is beserking away like he is trying to purge all of his inner demons only to replace them with even mightier ones. Be it "Die In Berlin", "I'm Tragedy", "We're Here To Win" or the wrathful thunderstorm "Obey Me!" - Rabia Sorda are going wild like never before, one can almost feel the onslaught Erk and his band will unleash in a live show with these songs... so join the fight, the Electro-pogo is on! As a special icing on this cake made of barbed wire, the band is adding three club-compatible remixes made by friends to the package. Call it Electroclash, Synth-Punk or Electrocore … it presses, it rages, it obliterates anything that stands in its way – and it is darn addictive! Unleash your inner beastie!!

Track listing:
1. Obey Me! (Promises of Monsters)
2. Die in Berlin
3. We're Here to Win
4. I'm Tragedy
5. Animales Salvajes
6. Die in Berlin (Remixed by Larva)
7. Die in Berlin (Chicos Fuertes Remix by Hardwire)
8. Die in Berlin (Unzyme's Methanol Cocktail Mix)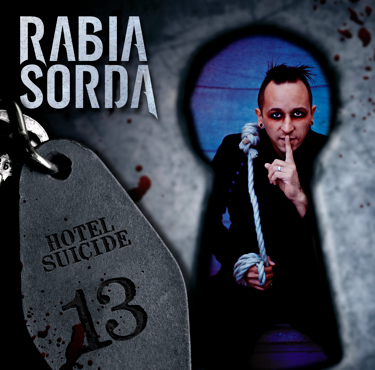 Release Date: November 29th, 2013
Digi2CD order here:



Rabia Sorda is anger set to music. On his newest outing "Hotel Suicide", Hocico-front man Erk Aicrag has mastered the nigh impossible feat of capturing the brute force and sincerity of his live shows on record. The songs go right for the emotional center like a fist in your face and then rumble through your body like a runaway freight train, while effectively mingling the dark heavy atmosphere of Post Punk with the direct and aggressive approach of Hardcore and Punk on a cocktail of electronics, harsh drums, wild buzz-saw guitars and straightforwardly catchy melodies. "Hotel Suicide" is 100% gut feeling that is unleashed in form of the most explosive sonic bastard of Industrial, Post Punk and Electroclash this year! As a special bonus, the first pressing of the album will contain the exclusive bonus disc "Room 13" which contains two more unreleased songs, remixes by OST+FRONT, Forgotten Sunrise and many more, plus six energetic live tracks, recorded in Leipzig. Songs like salvos from an automatic gun: welcome to Hotel Suicide! Viva la Revolución!


Track Listing CD 1:
1. Indestructible
2. Turbulence
3. Deaf
4. Abwesend
5. Hotel Suicide
6. Dibujando El Veneno
7. Eye M The Blacksheep
8. Somewhere Along The Road
9. Marionette
10. Abuse Me
11. Killing Words
12. Noviembre Arde

Track Listing CD2:
1. Morbid Circus
2. Two Bullets
3. Hotel Suicide (Aesthetic Perfection remix)
4. Indestructible (Ost+Front remix)
5. Somewhere Along The Road (Formalin remix)
6. Turbulence (Forgotten Sunrise remix)
7. Deaf (Terrolokaust remix)

Live in Leipzig:

8. Out Of Control
9. Radio Paranoia
10. Money Talks (and rots)
11. Save me from my Curse
12. Eye M The Blacksheep
13. Walking on Nails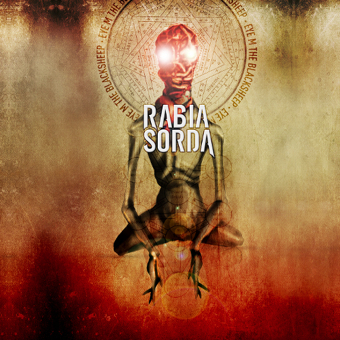 Eye M The Blacksheep (Nov 2012)

Non-conformist, angry, resolute – Hocico-shouter Erk Aicrag calls out an attack with an anthem dedicated to all the black sheep in this world: an Electronic-Body-Rock-New-Wave-Punk-bastard that was born to stir up some trouble. This EP-length appetizer for the new Rabia Sorda album sports the energetic title track in 5 mixes, as well as an exclusive b-side and a raw and aggressive cover of a Joy-Division-classic!

2012 A.D. The entire world has sunk into monotony, apathy and resignation: it is the dawn of the "sheeple" that are all too willingly following the pull of the masses. The entire world? No, siree! A small, Latin American collective of musicians by the name of Rabia Sorda is forming up a rabid resistance. The new single "Eye M The Blacksheep" is an anthem for the non-conformists, an Electronic-Body-Rock-New-Wave-Punk-bastard full of anger, energy and unbridled emotions! Hocico-front man Erk Aicrag trashes the paradigms of yore with a thunderstorm of pure sound and raises his fist and voice against blind conformism: "look here! I am the black sheep…and I'm darn proud of it!" The anthemic title track is included on this EP-length appetizer for the upcoming album in a total of five mixes (the single version and remixes by Officers, Pankow, Lord Of The Lost and Absolute Body Control) and immediately draws you in with its immense addictive potential. The CD-single also features one more new and unreleased song plus a raw and brutal cover of the Joy Division classic "She's Lost Control" which Rabia Sorda infuse with their own trademark sound. Rabia Sorda sound fresh, aggressive and different. This isn't music – this is rebellion!

Tracks:
1. Eye M The Blacksheep
2. Father
3. Eye M The Blacksheep (Lord Of The Lost Remix by Chris Harms & Corvin Bahn)
4. Eye M The Blacksheep (Pankow remix)
5. She's Lost Control (and me too)
6. Eye M The Blacksheep (Absolute Body Control Remix)
7. Eye M The Blacksheep (Kuroshio Pitch Black remix)
8. Eye M The Blacksheep (Officers Remix)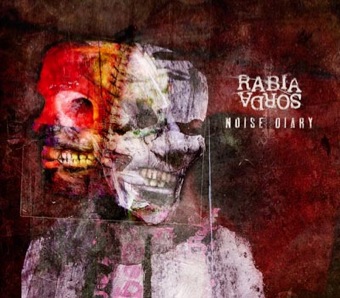 Noise Diary (2009)


It is said that the second album is always the hardest to make… "Noise Diary", the second outing from Hocico-front-shouter Erk Aicrag's solo project effectively proves this theory wrong. Quite to the contrary, the energetic Mexican artist has created a new Rabia Sorda album that outshines the debut in all aspects. His Harsh-Electroclash-Cyberpunk-hybrid sounds more versatile and melodic but also more aggressive and powerful in 2009 than ever before. The self-confessed melody-junkie Erk has spiffed up his sound with more catchy elements than ever before (a good example being the single "Radio Paranoia"), only to overwhelm us with the hardest tracks he has ever recorded under his solo moniker in the very next moment. Vocally, Erk's also a jack-of-all-trades, this time around, taking the listener under fire with his most aggressive distorted screams outside of Hocico, angry Punk-shouts and raw, but catchy melodies. With a massive production from mixing-desk-wizard John Fryer, hard beats and driving bass lines, the album will take club crowds by storm, but then that was to be expected from a man like Mr. Aicrag. With "Noise Diary", Rabia Sorda prove once again with an energetic fusion of melody and aggression that they are the most interesting and unique Hard-Electro-act out there.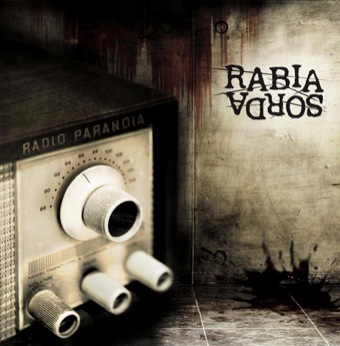 Radio Paranoia (2009)


Erk Aicrag never ceases to surprise. On his new club-smasher "Radio Paranoia", he not only infuses the Electro-Punk-/Hard-Electro-mix of his solo project Rabia Sorda with a healthy dose of Eighties-grooves, but he also showcases excellent, raw singing, alternating with his trademark shouts. This bold fusion results in one of the most catchy tracks the Hocico-front-man has ever recorded – a rough hit tune that combines a memorable melody with aggressive energy to become a massive Electroclash-stomper. But the hardliners among you needn't worry that this freshening-up might have made Erk's sound any tamer… not at all! It has only gotten better! A seriously club-compatible b-side and four remix-smashers round off a superb single that will thoroughly whet your appetite for the Mexican Electro-berserker's soon-to-be-released new album. "Radio Paranoia" will be available as a highly limited and hand numbered CD single only from Out Of Line!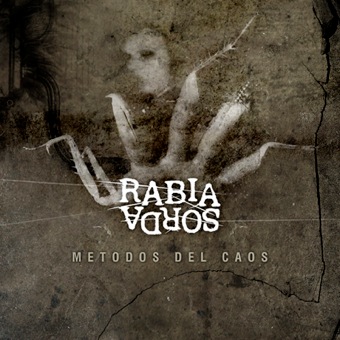 Métodos del Caos (2006)


Erk Aicrag, known to most as the energetic front man of Hocico, now lets the world partake in his very own private madness. Those that expect "Métodos del Caos" to be a mere continuation of his work with the Mexican Hardfloor-masters are bound to be in for a big surprise, indeed. Yes, the first long play album of Erk's solo project is full of hard and violent music and, yes, there is still that incomparable voice, which, in its utter aggression and sheer hopelessness, seems to open a pathway to the deepest abysses in the human soul … but … that is where the similarities stop. The voice distortion box is left in the closet for significant parts of the album and the songs do not follow down any sort of beaten path. Thudding EBM beats and swirling bass lines are intertwined with complex melodies and ethnic experiments. Some songs develop slowly from atmospheric sound scapes to low-tempo Industrial-horror-ballads, while others hit you straight in the face with fast beats and intriguing hook lines. Nothing on "Métodos del Caos" is ever predictable, which makes the album one of the most exciting releases in hard Electro in a long time. This will easily position Erk Aicrag as one of the few artists who really stand out in the Industrial genre. Rabia Sorda is exactly the sort of fresh breeze the musically stagnating scene needs!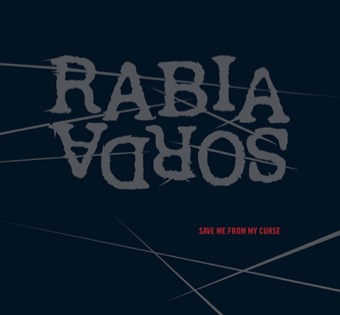 Save me from my curse (2006)


Someone like Erk Aicrag does not require a large scale introduction. As the lead singer of Mexican Hardfloor legend Hocico, he helped shape the history of Dark Electro and has spawned numerous copycats. Now, finally the debut of his solo project Rabia Sorda, "Save Me From My Curse" will hit the shops … and there was seldom a debut that stirred up so much attention upon the first announcement of its release. What does it sound like? Rabia Sorda sounds familiar and yet also very different from all that you would have expected. Hocico-fans can rest assured that, on the title track, the master has lost none of his energy and bite … and distorted vocals and thudding beats and sequencers are also prominently featured. The b-side, "A Perfect World" is another fine example that aggression and effective melody lines do work well together. Where Hocico's sound was moving down certain distinct pathways, Erk uses Rabia Sorda as a vehicle for his musical creativity. He, thus, allows ethnic influences, driving Eighties-style melodies and a distinctly punky attitude to mingle into this sonic grenade … and the vocals are not restricted to screaming all the time, either. Rabia Sorda is a vivid Hardfloor-Eighties-Electro-Punk-bastard that bears a lesson for all of Erk's aspirers to the throne: originality is all-important. This is music that is exciting, versatile and aggressive at the same time. The others can keep recycling the same few sounds for years to come… Rabia Sorda will leave all of them staring at his taillights. "Save Me From My Curse" also features two energetic remixes, one by UnterArt and one by young Swedish Electro-Clash-newcomers,Ashbury Heights.